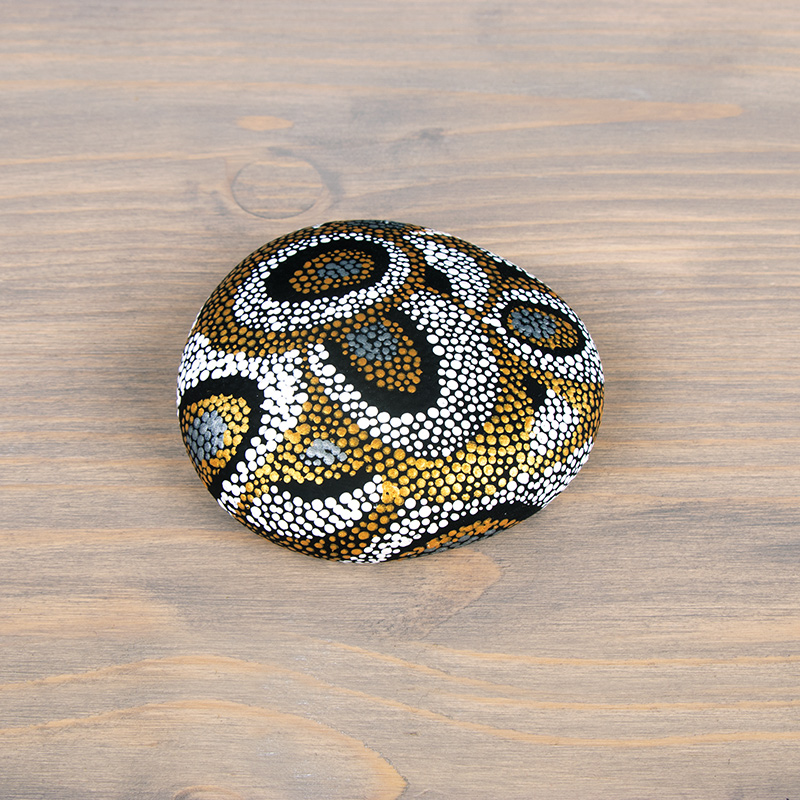 Dot Painting Stone
Difficulty
Instructions in 6 steps
Painting stones – in a completely new, different, modern way.
Besides the articles listed below, you also need: Scales, mixing cup
And this is how it works:
1
Step 1
Mix 180 g of Raysin 200 according to instructions, mix it evenly and pour out the round stone in a casting mould. After about 1 hour, you can turn the mould upside down and remove the stone from the casting mould (demould). Allow the stone to dry thoroughly out for several days.
2
Step 2
Smooth the resulting stone edges with sandpaper.
3
Step 3
Undercoat the stone with the black All Purpose paint.
4
Step 4
Draw small dots with the silver Extreme Sheen paint on a circular area with a diameter of about 1 cm by means of the Dot Painting metallic stylus. Work with the next paint around the resulting silver circle. How you form your circles is up to you. The primed areas can remain as they are. Amazing effects are achieved thanks to many dots. You can make the dots round or oval, large and small. Feel free to be creative!
5
Step 5
Leave to dry well out afterwards.
6
Tip
In order to protect the stone, you can coat it with Chalky Finish Soft Touch Clear varnish.