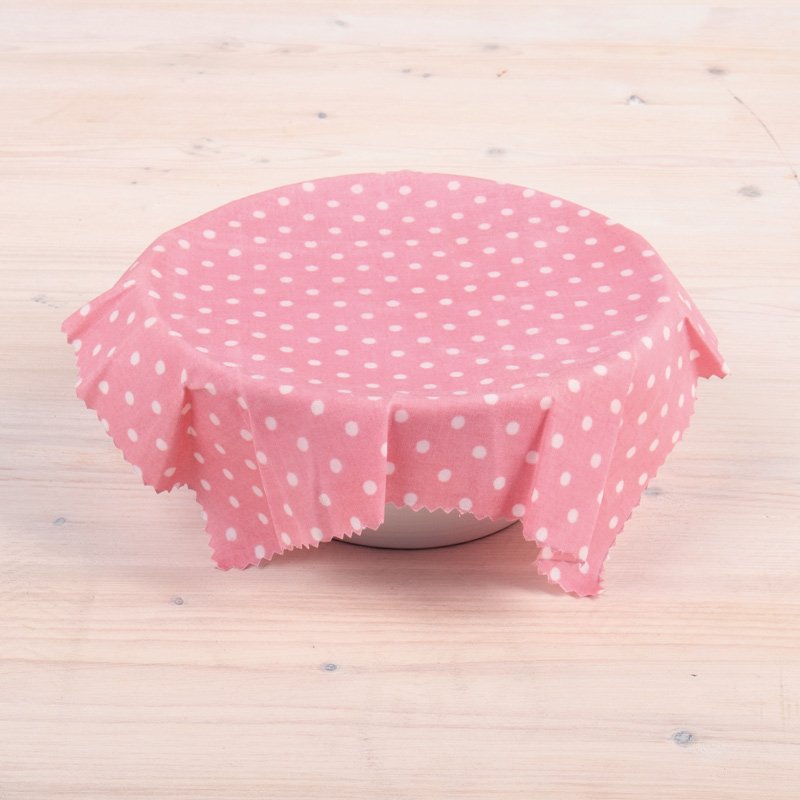 Beeswax wrap
Difficulty
Instructions in 6 steps
Farewell to the plastic foil: melt beeswax pellets and apply them to the fabric and you'll be protecting the environment.
Besides the articles listed below, you also need: pre-washed Cotton fabric, Baking paper, Iron
And this is how it works:
1
Step 1
Cut your pre-washed cotton fabric with pinking shears to the desired size of your beeswax wrap.
2
Step 2
Put the cotton fabric on the ironing board aligned with the baking paper.
3
Step 3
Spread the beeswax pellets on the cotton fabric. (Fig. 1). Put another sheet of baking paper over the spread out beeswax pellets.
4
Step 4
Now you can iron the beeswax pellets with a hot iron (setting 2) while spreading the liquid wax on the cotton cloth with the iron.
5
Step 5
Once you have spread the beeswax evenly over the whole cloth, you can remove the top baking paper and carefully detach the wax cloth. As soon as the beeswax wrap has cooled down, it is ready for use.
6
Tip
First test on a small piece of cloth to see if the colour of the cloth runs when the beeswax pellets are ironed on.