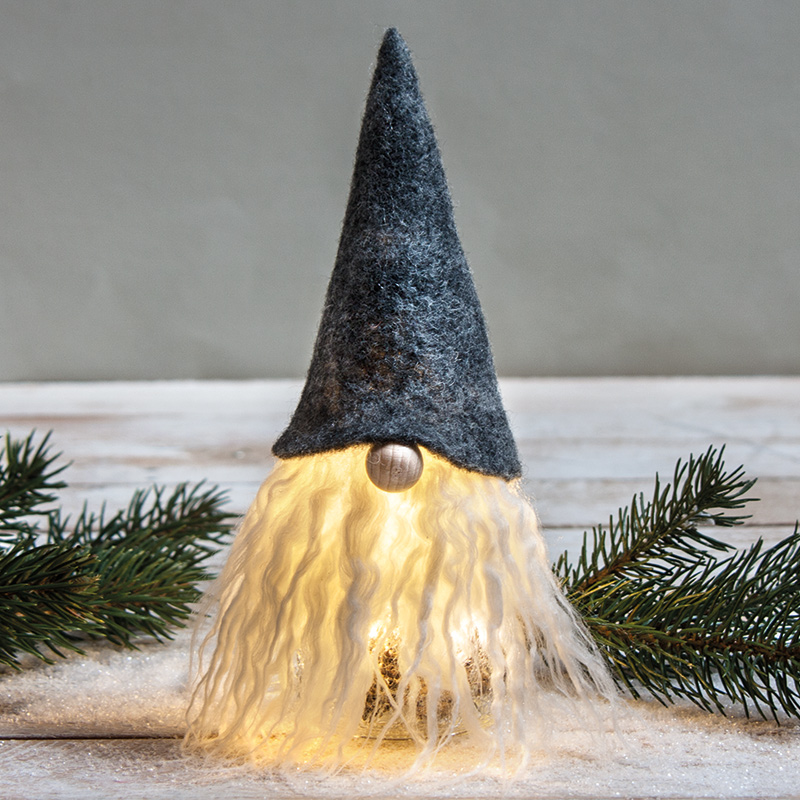 Illuminated gnome
Difficulty
Instructions in 4 steps
Put the stamped transfer foil onto the pillar candle and allow to dry well out. Your shiny X-mas gnome greetings are ready!
Besides the articles listed below, you also need: Scissors, glue for the nose, 2x CR2032 batteries
And this is how it works:
1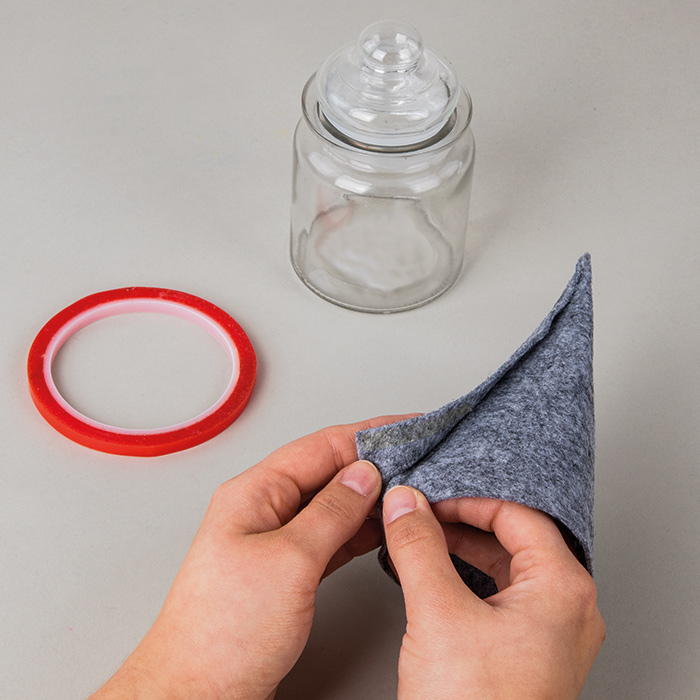 Step 1
Cut the hat from the grey felt by means of the cutting pattern. Tape the felt together with the double-sided tape to form a pointed tip hat that fits on the glass jar.
The cutting pattern can be found in the PDF version of the Craft Idea. Just download it.
2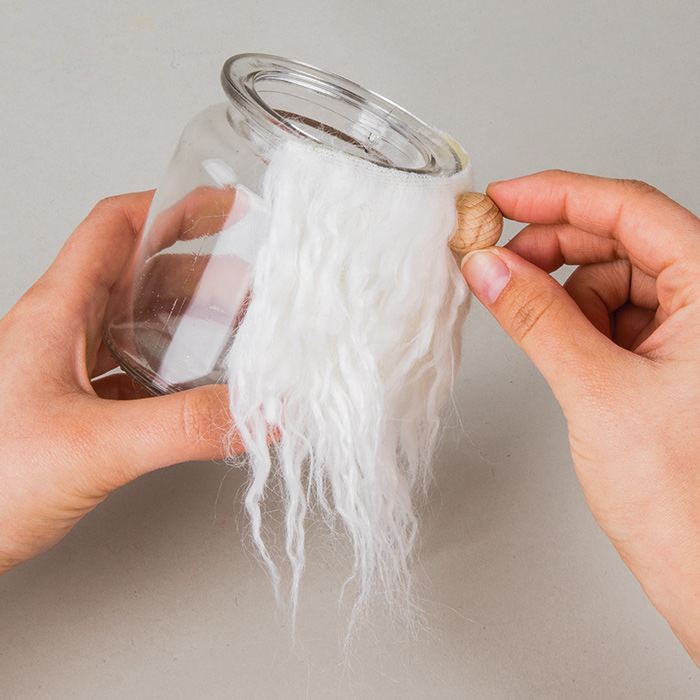 Step 2
Then use again the double-sided adhesive tape to stick the long hair plush to the top edge of the glass jar. Afterwards, glue the raw wood ball in the middle of the top edge of the long hair plush as a nose.
3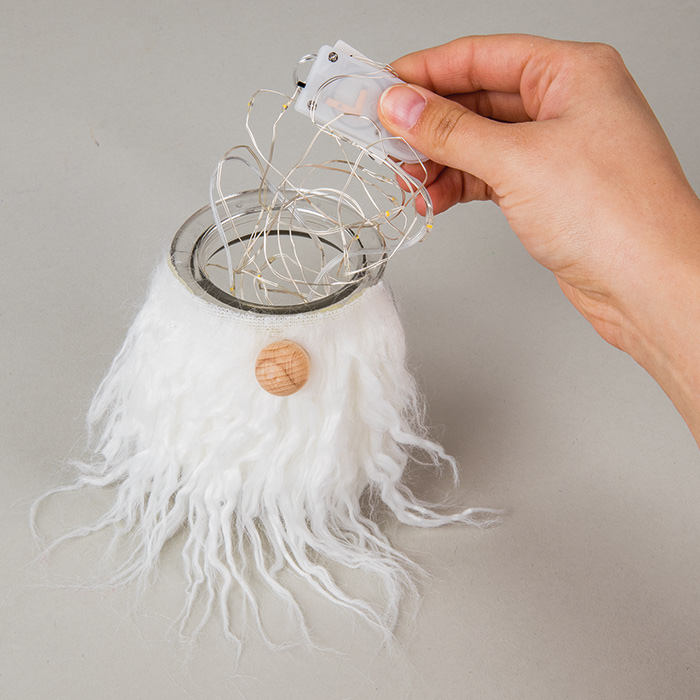 Step 3
Put the micro LED garland of lights inside the glass jar to illuminate it.
4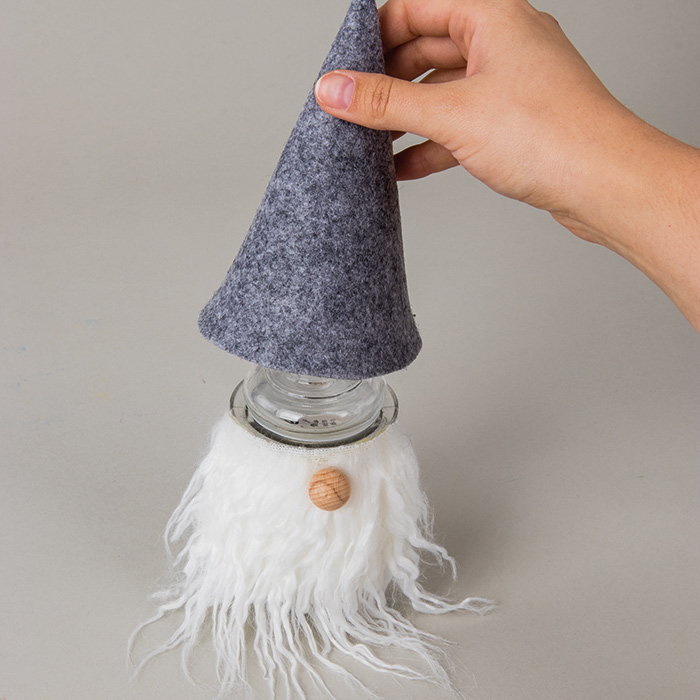 Step 4
Finally, put the lid and the hat on the glass jar – your X-mas gnome is ready!