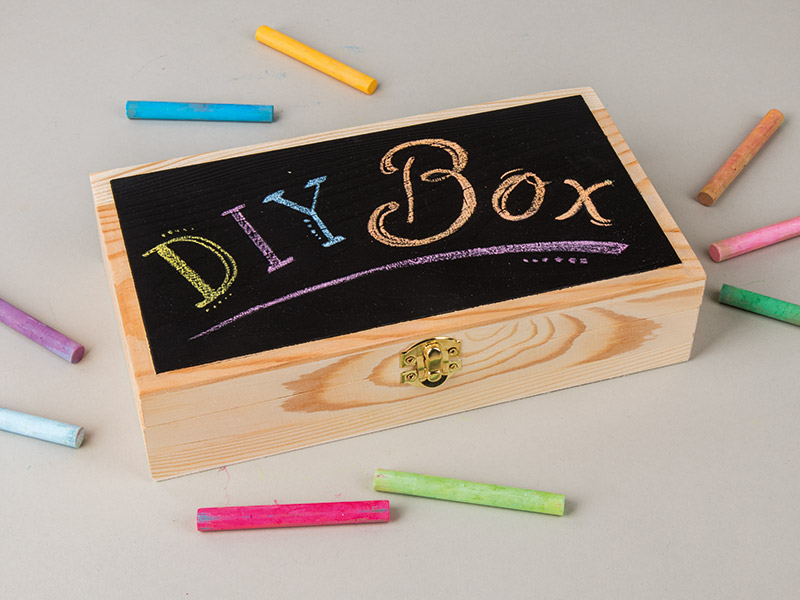 Wooden Casket DIY Box
Difficulty
Instructions in 3 steps
The blackboard paint allows you to re-write on the box whenever you want. This way you can store your DIY accessories in a chic and individual way.
Besides the articles listed below, you also need: Sharpener or sharp knife
And this is how it works:
1
Step 1
Paint the elevated surface of the lid on the wooden case with the black blackboard paint. To do this, it is best to use a wide flat paintbrush.
2
Step 2
Then let the paint dry well out.
3
Step 3
To facilitate the writing with the chalk, sharpen the coloured chalks with a sharp knife or a large hole sharpener and then write the words "DIY Box" in manuscript form.