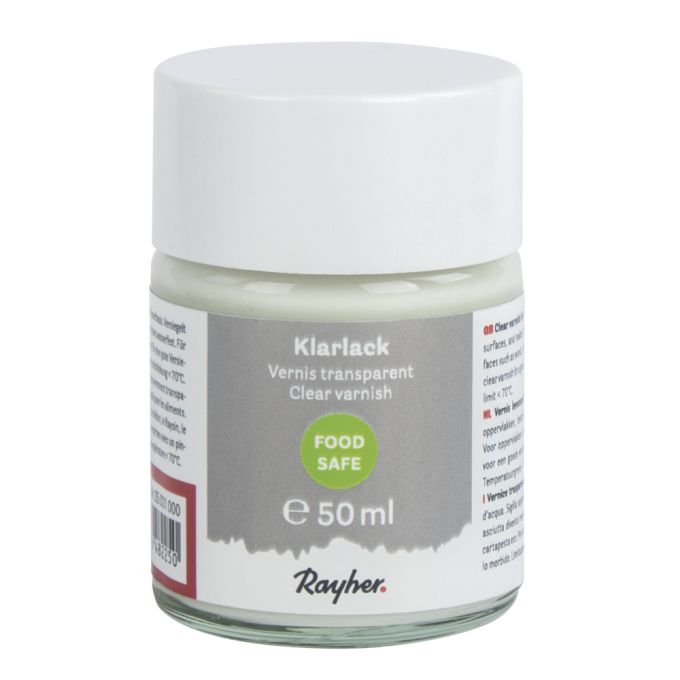 Free shipping from €0.00
Klimaneutraler Versand mit DHL GoGreen
Sicherer Kauf auf Rechnung
30 Tage Geld-Zurück-Garantie
Kostenlose Abholung beim Händler
Kostenlose Rückgabe
The transparent water-based coating varnish seals, protects and makes absorbent surfaces such as wood, concrete, Raysin, paper-mâché and many more food-safe. It turns almost any absorbent surface into a surface that is safe for food and allows you to put carefree fruits, confectionery products, sweets and much more on it.

For a reliable sealing, we recommend a double coat of varnish applied with a soft paintbrush. Once dry, the varnish becomes waterproof (after complete drying).