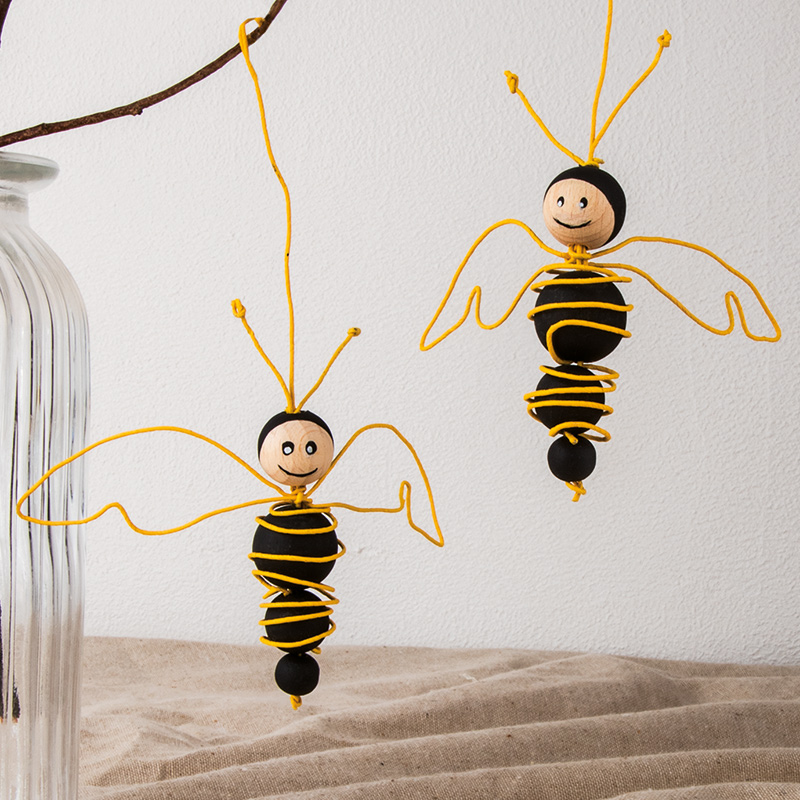 Holz Bienen
Difficulty
Instructions in 16 steps
Die bemalten Rohholzkugeln werden mit Papierdraht umwickelt, damit die Bienchen auch ihr gestreiftes Kleid erhalten.
Besides the articles listed below, you also need: Alufolie, Zange
And this is how it works:
1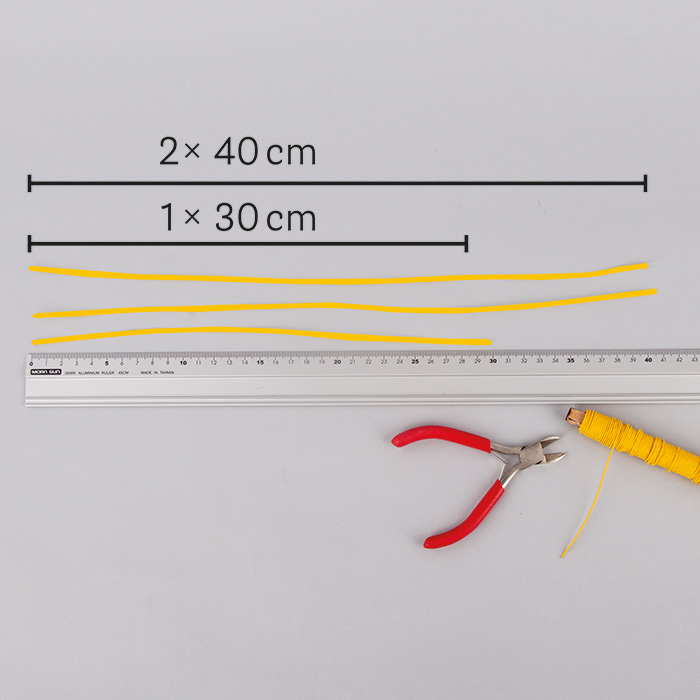 Schritt 1
Schneide vom Papierdraht 2 mal 40 cm und 1 mal 30 cm lange Stücke ab.
2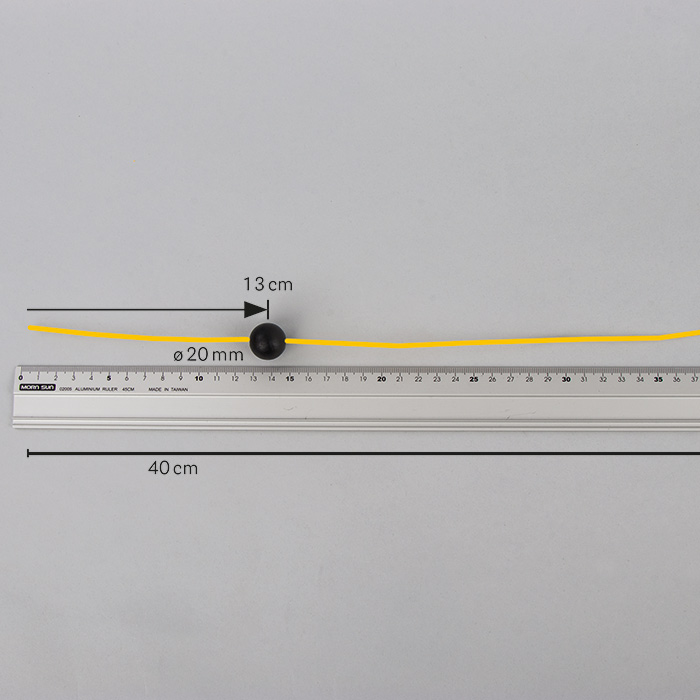 Schritt 2
Verwende den auf 40 cm zugeschnittenen Papierdraht und stecke ihn durch die 20 mm Kugel.
3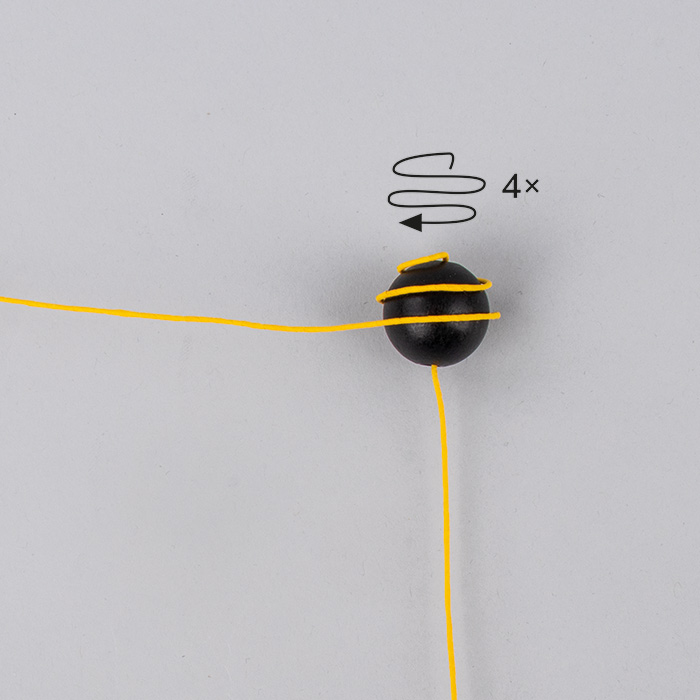 Schritt 3
Wickle als nächstes den Draht nach Abbildung 4 mal um die 20 mm Kugel.
4
Schritt 4
Das eine Drahtende so gegenstecken, dass du die Wicklung damit fixierst.
5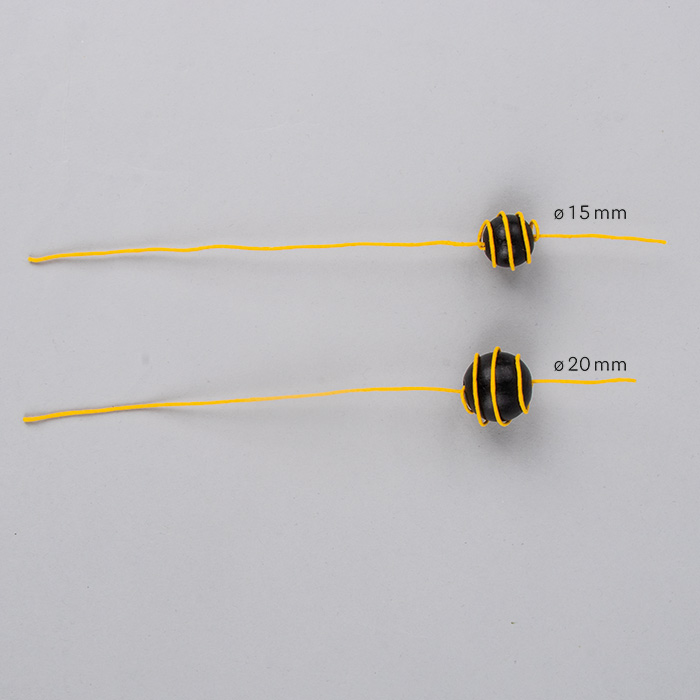 Schritt 5
Wiederhole den Vorgang mit der 15 mm Kugel.
6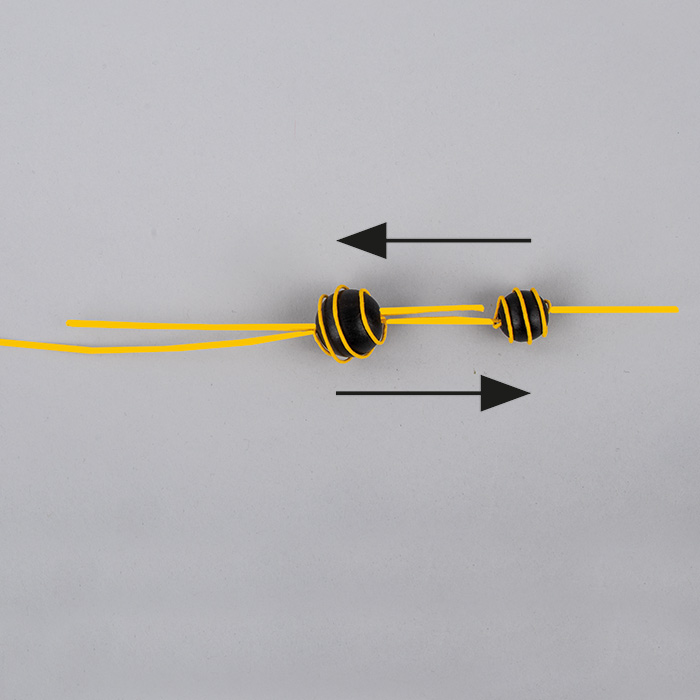 Schritt 6
Verbinde die umwickelten Kugeln, indem du die Drahtenden ineinander steckst.
7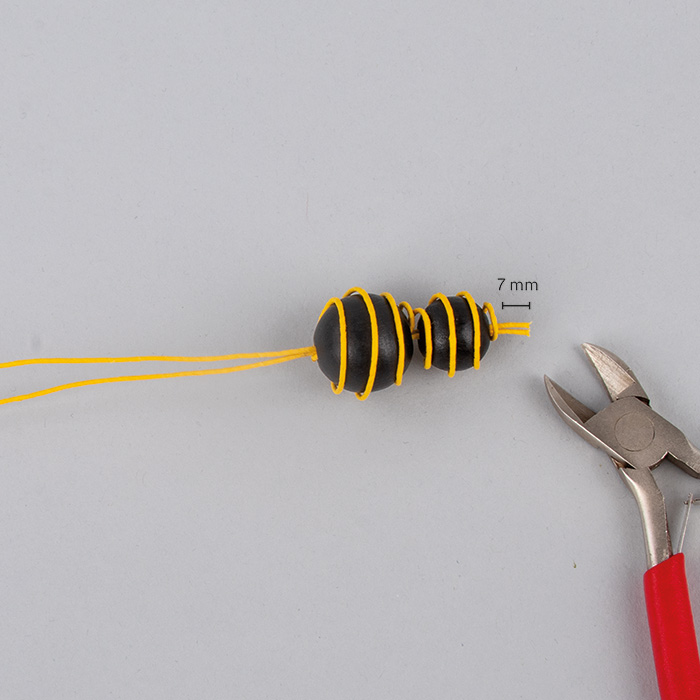 Schritt 7
Schneide hinter der kleinen Kugel die Drahtenden auf 7 mm ab.
8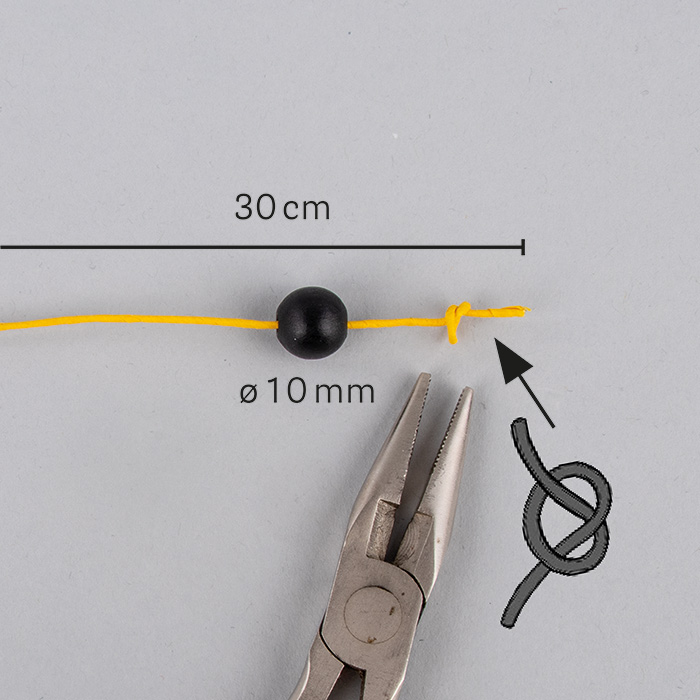 Schritt 8
Das vorbereitete 30 cm Drahtstück wird durch die 10 mm Kugel gezogen und an einer Seite mit einem Knoten versehen.
9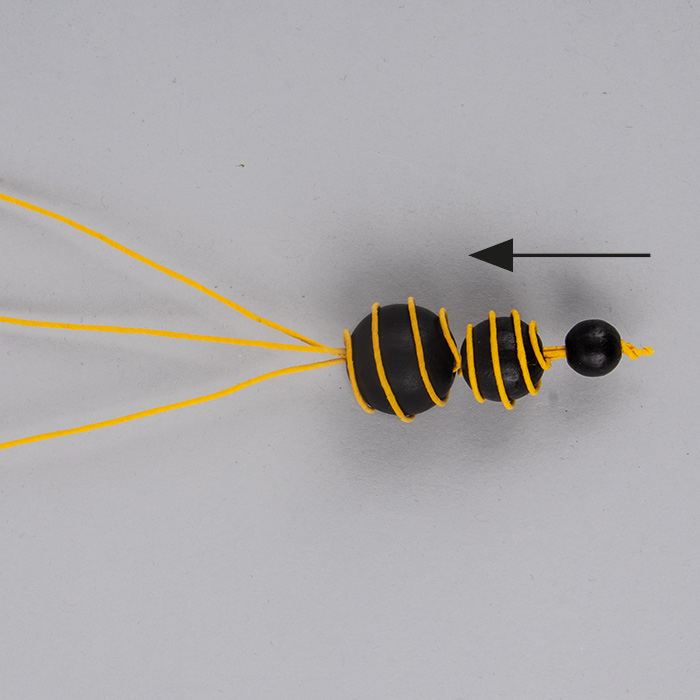 Schritt 9
Ziehe die Kugel nun mit dem langen Drahtende durch die beiden vorbereiteten und schon verbundenen Kugeln.
10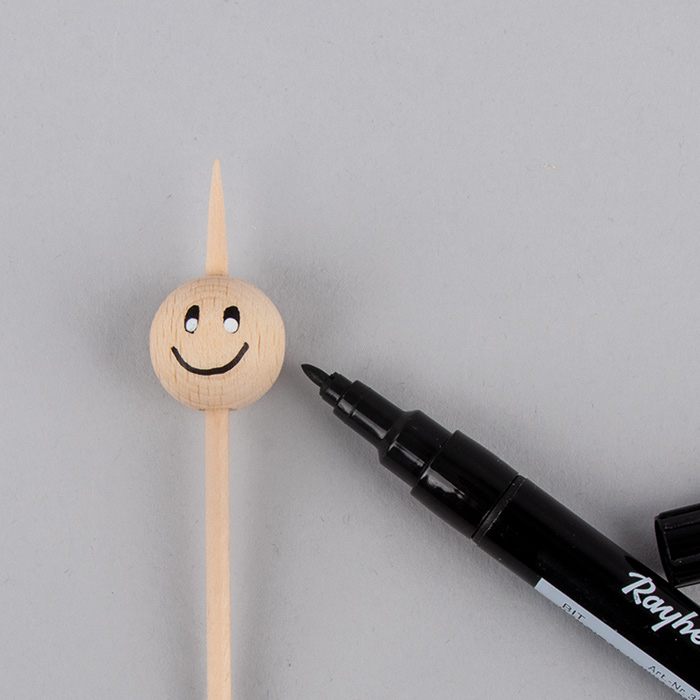 Schritt 10
Auf die 18 mm Rohholzkugel malst du ein Gesicht und Haare auf.
11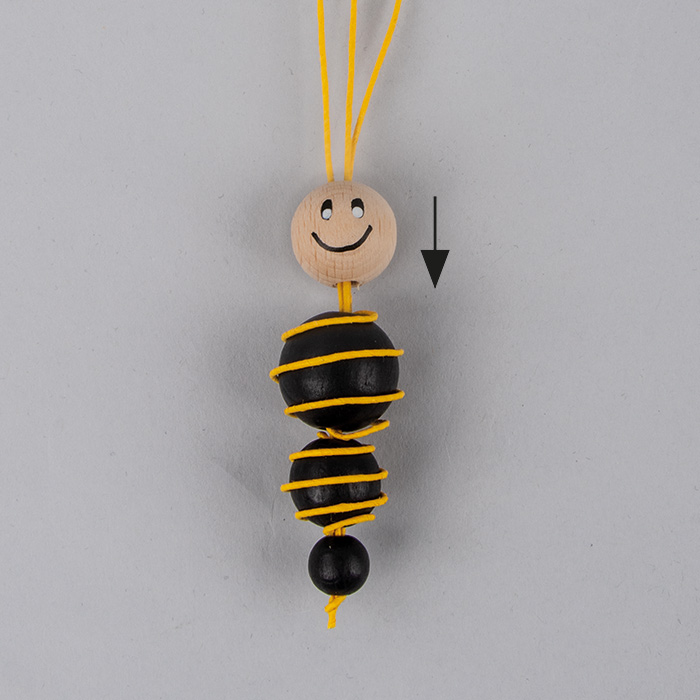 Schritt 11
Stecke den Kopf über die drei Drähte auf den Körper.
12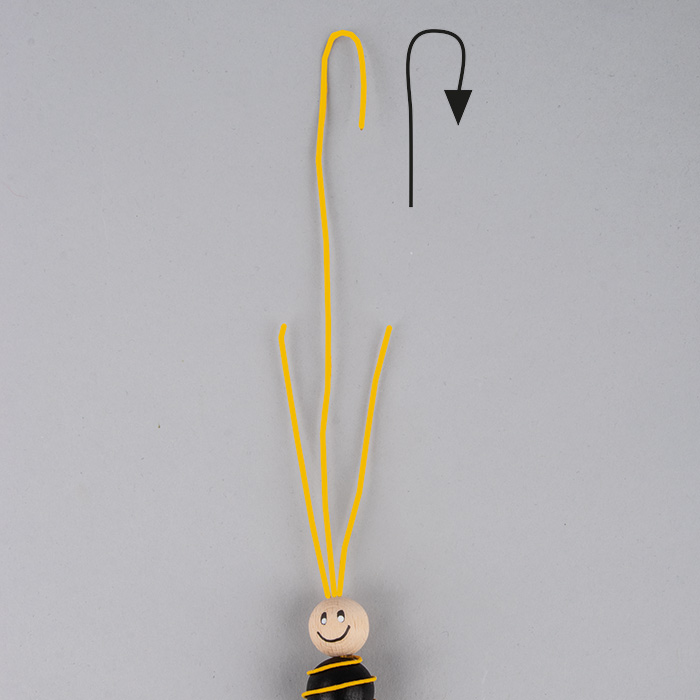 Schritt 12
Der längste Papierdraht wird zu einem Aufhänger umgebogen.
13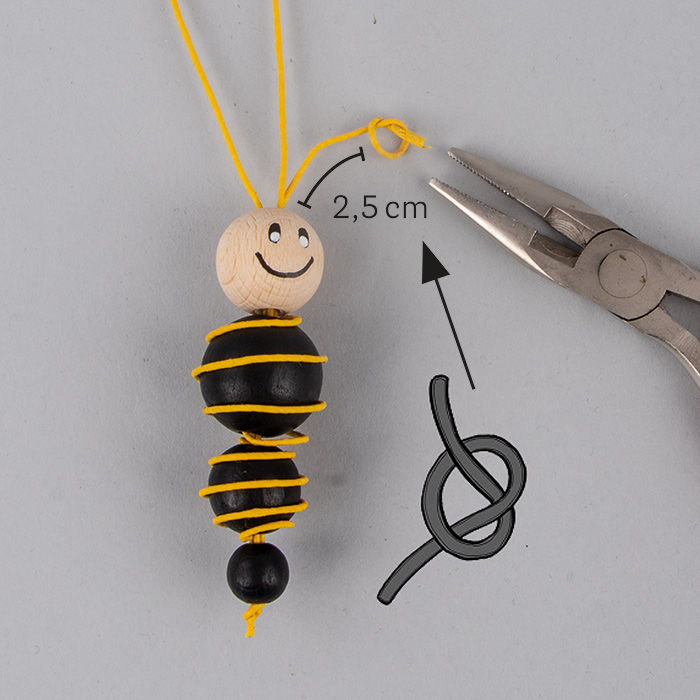 Schritt 13
Die anderen beiden Drahtenden als Fühler verknoten und in Form biegen.
14
Schritt 14
Jetzt benötigst du noch ein 40 cm Stück Papierdraht.
15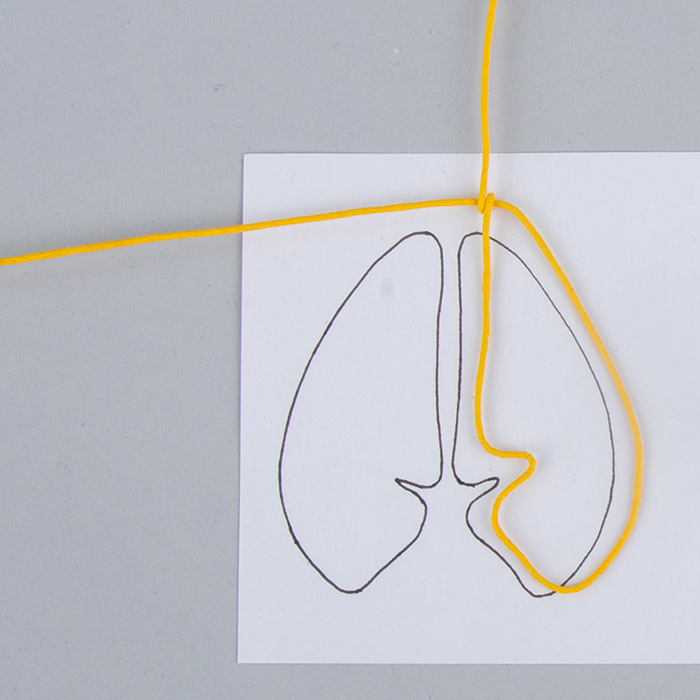 Schritt 15
Forme dann nach der Biegevorlage die Flügel.
Die Biegevorlage findest du im PDF der Bastelidee. Einfach herunterladen.
16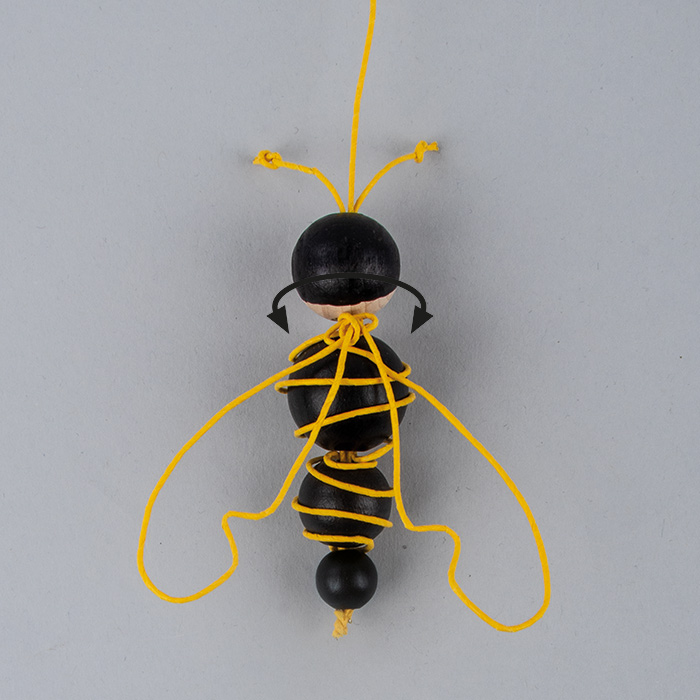 Schritt 16
Verwickle anschließend die Enden der Flügel miteinander und befestige mit den Drahtenden die Flügel am Hals.