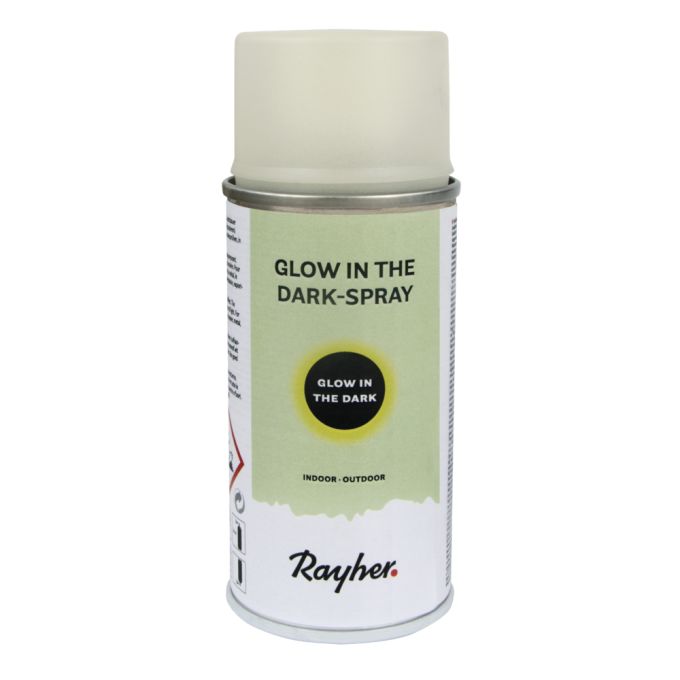 Free shipping from €0.00
Klimaneutraler Versand mit DHL GoGreen
Sicherer Kauf auf Rechnung
30 Tage Geld-Zurück-Garantie
Kostenlose Abholung beim Händler
Kostenlose Rückgabe
Light yellow acrylic paint for spraying with light-storing pigments for a noctilucent effect.
This luminous spray stores daylight and slowly releases it in the dark. The afterglow lasts for several hours depending on the beam intensity and layer thickness, with the maximum luminosity at the beginning and then slowly fading away. Spray on in several thin layers from a distance of approx. 25 cm. For all smooth, light-coloured (previously primed in white) surfaces such as paper, metal, wood, canvas frames, hard plastics. Suitable for exterior and interior use. Conditionally weatherproof, a coat of clear varnish is recommended to improve the weather resistance. Before use, follow the instructions on the label.
Safety Information
DangerAcetone2-Methoxy-1-methylethyl acetateHydrocarbons, C6-C7, isoalkanes, cycloalkanes,<3% n-hexaneCyclohexaneExtremely flammable aerosol.Pressurised container: May burst if heated.Causes serious eye irritation.May cause drowsiness or dizziness.Toxic to aquatic life with long lasting effects.If medical advice is needed, have product container or label at hand.Keep out of reach of children.Keep away from heat, hot surfaces, sparks, open flames and other ignition sources. Nosmoking.Do not spray on an open flame or other ignition source.Do not pierce or burn, even after use.Do not breathe spray.Protect from sunlight. Do not expose to temperatures exceeding 50 °C/122 °F.Dispose of contents/container to in accordance with local and national regulations.Repeated exposure may cause skin dryness or cracking.Contains n-butyl methacrylate. May produce an allergic reaction.